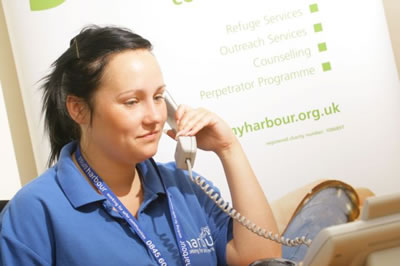 We are an ambitious and growing organisation so we are regularly recruiting for enthusiastic, talented people to join our teams.
The most important qualities we look for in new staff is compassion for those affected by domestic abuse, a completely non-judgemental attitude, enthusiasm to make a difference in people's lives and a willingness to continuously learn and develop.
We have staff who work with victims of domestic abuse, both 1 to 1 and facilitating groups. Positions are available at different levels depending on experience and the nature of the caseload being carried.
Other staff work with children and young people who have been affected by domestic abuse. For these posts we always require that staff join us with a minimum level 3 qualification in working with children/young people. We provide training to new staff on the specific therapies we offer.
We have a team who works with those who perpetrate abuse which requires a unique blend of skills to challenge inappropriate attitudes whilst showing respect for an individual who is stating they want to change.
We believe we are a great organisation to work for, check out our PEOPLE page to see why.
---
Current Vacancies
Harbour is actively recruiting for posts across all areas. Roles available include Domestic Abuse Support Workers, Children/Young People Support Workers, Preventions Workers and Housing Support Officers. For more information on the specific roles, please see the documentation below
Domestic Abuse Support Worker Job Description
Children/Young Persons Support Worker Job Description
Preventions Worker Job Description
Housing Support Officer Job Description
To apply for any of the roles listed, please complete the application form below and return to recruitment@myharbour.org.uk