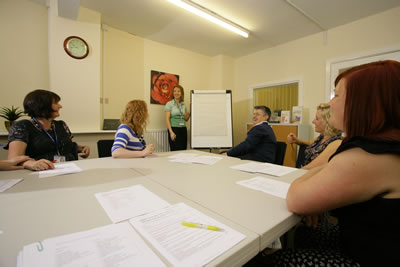 Harbour can provide domestic abuse training to staff working in a range of organisations. This can be tailored to suit the needs of the learners. Subjects can include Basic Domestic Abuse Awareness, the Impact of Domestic Abuse on Children & Young People, Working with Abusive Partners, Assessing Risk.
Not only are our trainers specialists in their fields but we also ensure they are trained to prepare and deliver high quality training.
We have provided training through various Local Safeguarding Children's Boards as well as directly to several organisations. We can specialise training for:
Healthcare professionals
Social Workers
Family Support Workers
Magistrates
Police Officers
Teachers
Housing Officers
Maintenance Staff
Foster Carers
And many other groups
To get further information on the training we can offer please email training@myharbour.org.uk.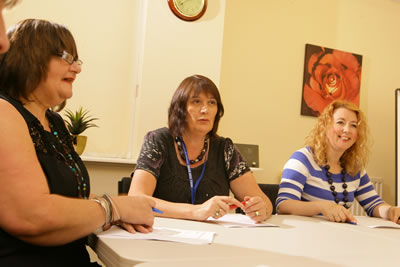 Feedback from Foster Care Associates following training during 2014:
"Just a quick email to say that the Domestic Violence course on Tuesday was brilliant. The feedback we had from carers and staff was that it was really interesting. So thank you and a big thanks to David as well who made the course fun and interactive."